We've all been caught daydreaming about the most impressive and exclusive golf courses on the planet lately. Whether it is wiping sweat from our brows as we fight our way out of a bunker or thinking reflectively over a cold drink at the clubhouse, we have all wondered what it would be like to be one of the elite few – the VIP crew that get invited to these "secret" hotspots in luxurious locations.
For most of us, accessing these breathtaking courses will never be anything but a dream. They have established themselves as the finest in the world for various reasons. They won't open their gates for anything less than world leaders, royalty, the sport's elite and the occasional celebrity. To put their distinctiveness into perspective, there are only 136 golf clubs in the world that tick all the boxes to categorise as being part of the most exclusive golf courses club. So let's peer through the fences of 10 of them and dream about one day walking their fairways.
Augusta National Golf Club, Augusta, Georgia, USA
The 18-hole course was designed by Bobby Jones and Alister MacKenzie in 1931 and has hosted the Masters Tournament annually since 1934. It's also home to the first green on which Tiger Woods ever played as an amateur. With its pristine greens, challenging bunkers and breathtaking views of Georgia pines, it's no wonder that Augusta is considered one of the most beautiful designs in America. It is also considered the most exclusive golf club in the world, and they treat membership very, very seriously.
Designed by Bobby Jones and Alister MacKenzie
Length 7,510 yards (6,870 m)
Par 72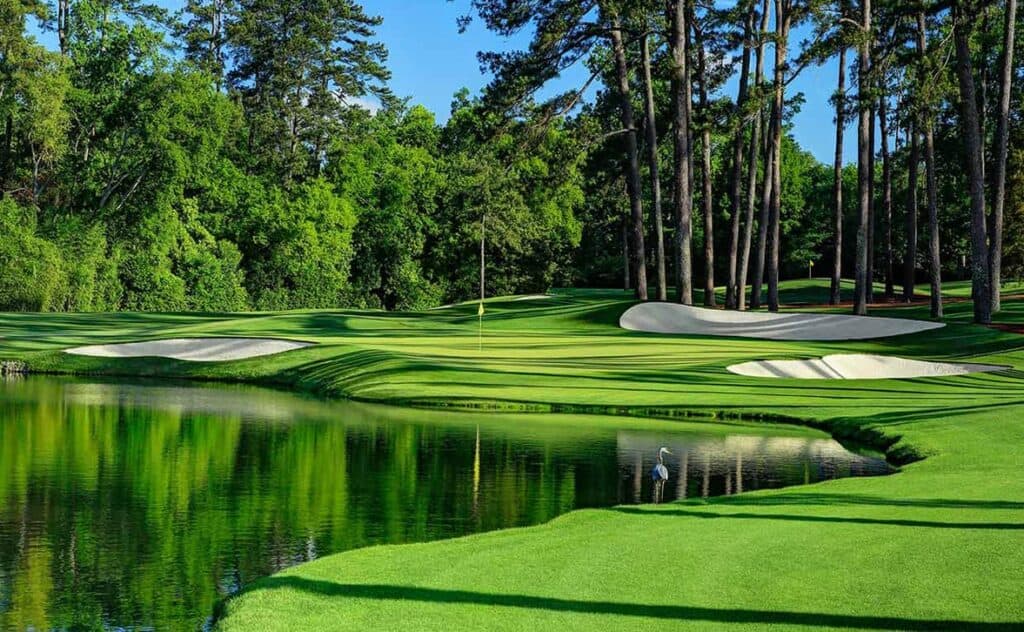 Cypress Point Club, Pebble Beach, California, USA
The course was designed by the legendary Alister MacKenzie, who also created Augusta National Golf Club. It has hosted many prestigious tournaments, including the US Open and PGA Championship (1937-1950). In addition to its championship course, Cypress Point features two 18-hole par three courses, four tennis courts, an Olympic size swimming pool with a diving well and a fitness centre with state of the art equipment for all levels of fitness enthusiasts.
Designed by Robert Hunter and Alister MacKenzie
Length 6,554 yards (5,993 m)
Par 72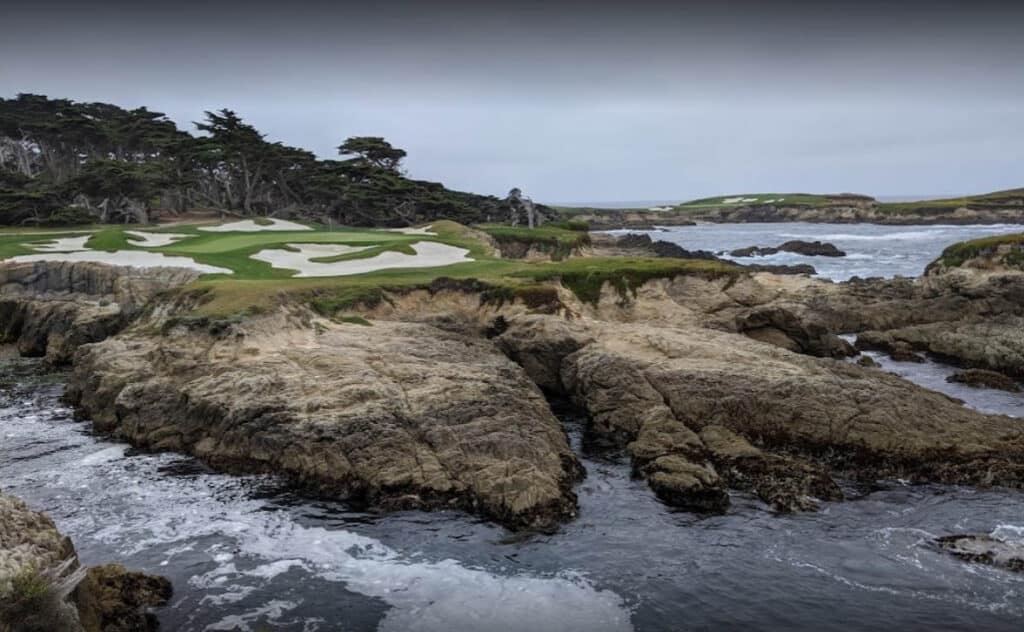 Fishers Island Club, Fishers Island, New York, USA
The Fishers Island Club has been in existence for more than 100 years and continues to be one of the most prestigious in America today. With membership comes access to the world-class dining room with its spectacular views overlooking Gardiners Bay, state-of-the-art fitness centre, luxurious spa facility and elegant dining room for formal occasions, as well as casual meals overlooking the water and gardens with panoramic views of Long Island Sound.
Designed by Seth Raynor and Charles Banks
Length 6,616 yards
Par 72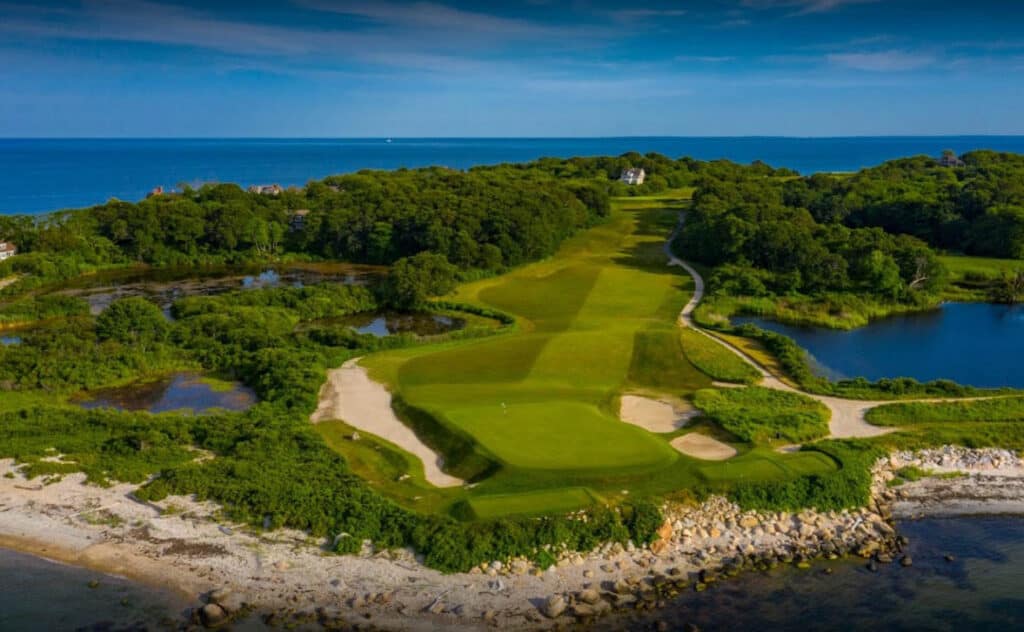 Golf de Mortefontaine, Mortefontaine, France
To gain a sense of how exclusive this picturesque course is, you have to go back to 1913 when the Duke of Guiche converted an old polo pitch in the park of Vallière into a golf course that would become his plaything. Only the Duke and his friends were allowed access, and that level of prestige and exclusivity has remained at the classic French club ever since. This current iteration of this championship course has been designed by world-renowned architect Robert Trent Jones Jnr and is one of the most beautiful options in Europe with its rolling hills, lakes and forests.
Designed by Tom Simpson
Length 6,638 yards
Par 72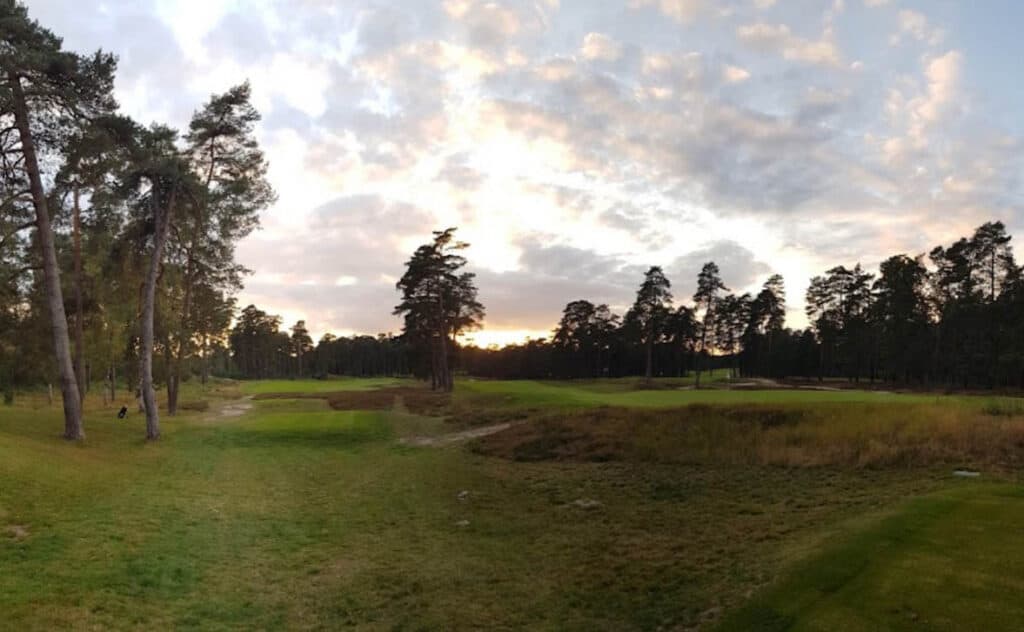 Hirono, Kobe, Japan
Hirono is one of the most exclusive golf courses in all of Japan. It's located just outside Kobe and features a beautiful layout with rolling hills and scenic views and it has been ranked as the number one in Japan by Golf Digest and has hosted many international tournaments. It was designed by Englishman Charles H. Alison, who visited the country to study Japanese architecture and design principles.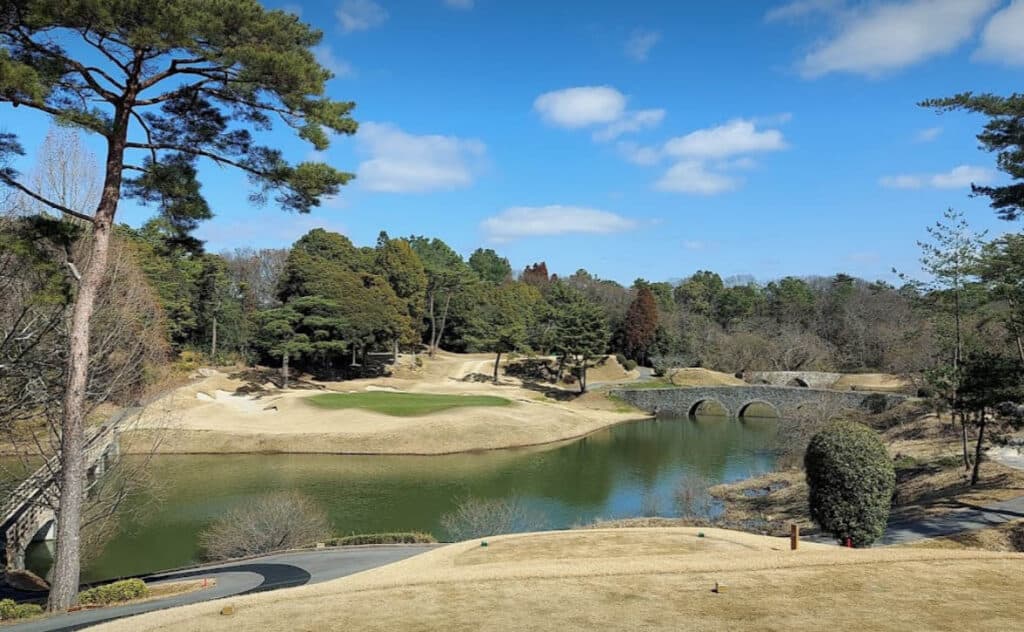 Muirfield Golf Club, Gullane, Scotland
Founded in 1891, Muirfield is one of Scotland's most famous courses. It has hosted The Open Championship on numerous occasions and is home to world-famous holes and two unique options for members and guests to test their mettle. The Old Course is one of the most famous and challenging in all of Scotland. It's been home to many prestigious tournaments over the years, and it's also where Jack Nicklaus learned his trade as a young man. The New Course is more forgiving but still challenges players with its unique design and spectacular views across East Lothian countryside.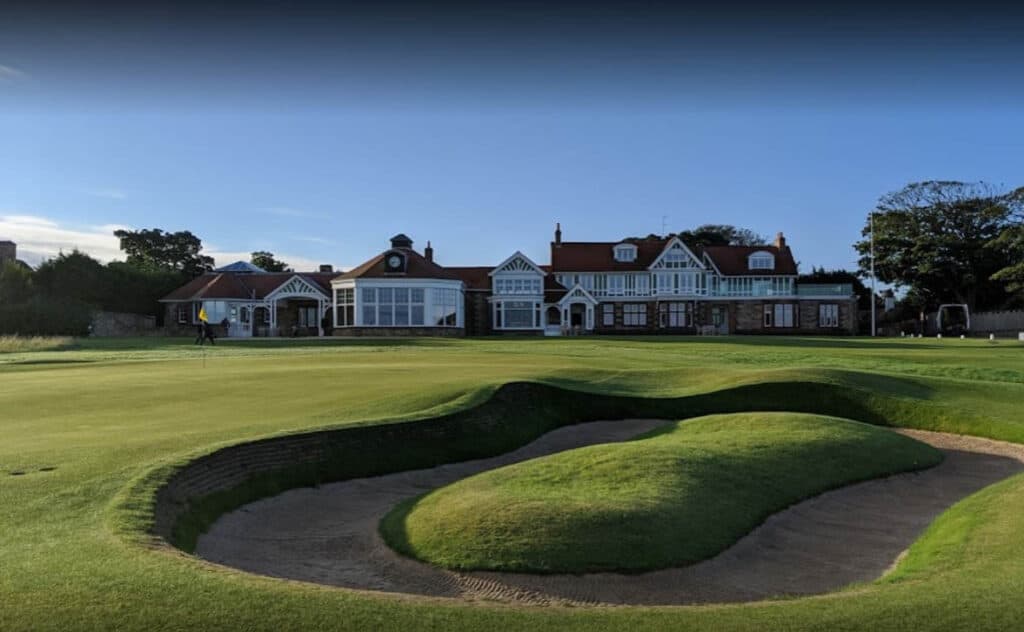 Royal County Down, Newcastle, Northern Ireland
Royal County Down is one of the most prestigious in Ireland and one of the oldest globally. It's been ranked as one of the top 100 courses in the world and has hosted many great championships. The club was founded by some of Belfast's leading businessmen and professionals back in 1889. However, there is evidence that rudimentary forms of golf were being played on Newcastle's rabbit warren even before then.
Length 7,186 yards (6,571 m)
Par 71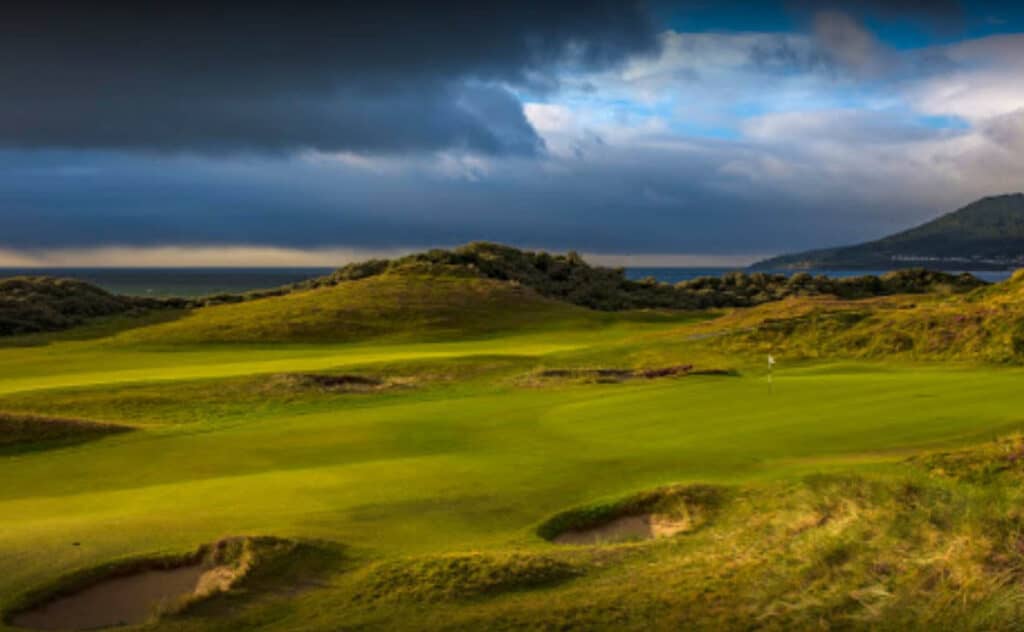 The Royal and Ancient Golf Club of St Andrews, Scotland
Put simply; this is the home of golf. Founded in 1754, it's the oldest club globally and was granted a Royal Charter by King George IV in 1834. It has played host to many great champions over its long history, including Old Tom Morris, Harry Vardon, Bobby Jones and Jack Nicklaus. This prestigious club has hosted many famous tournaments, including The Open Championship (the oldest major tournament) and Ryder Cup Matches. The first-ever competition held under the name of St Andrews was reported in the Fifeshire Journal on January 8, 1852.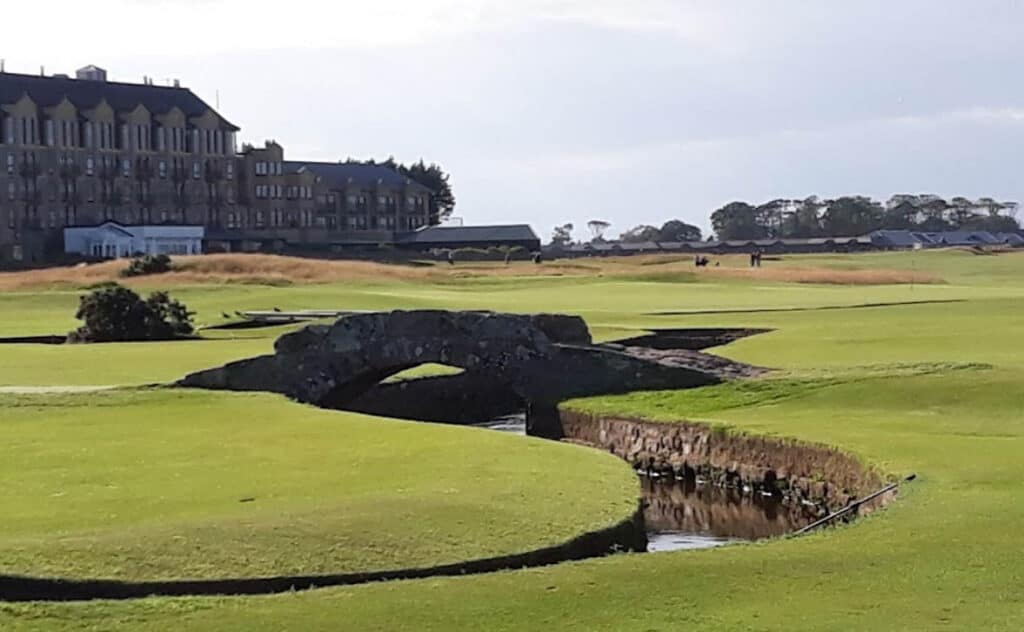 The Royal Melbourne Golf Club, Australia
Home of two of the pre-eminent courses in the world and recognised as one of Australia's leading golf destinations. Royal Melbourne's history dates back to 1891, founded by a group of local businessmen who wanted to provide an opportunity for people from all walks of life to enjoy this great game. Royal Melbourne has hosted numerous tournaments and is home to many professional players. Facilities include an award-winning clubhouse with a restaurant that overlooks the 18th hole and panoramic views of Port Phillip Bay.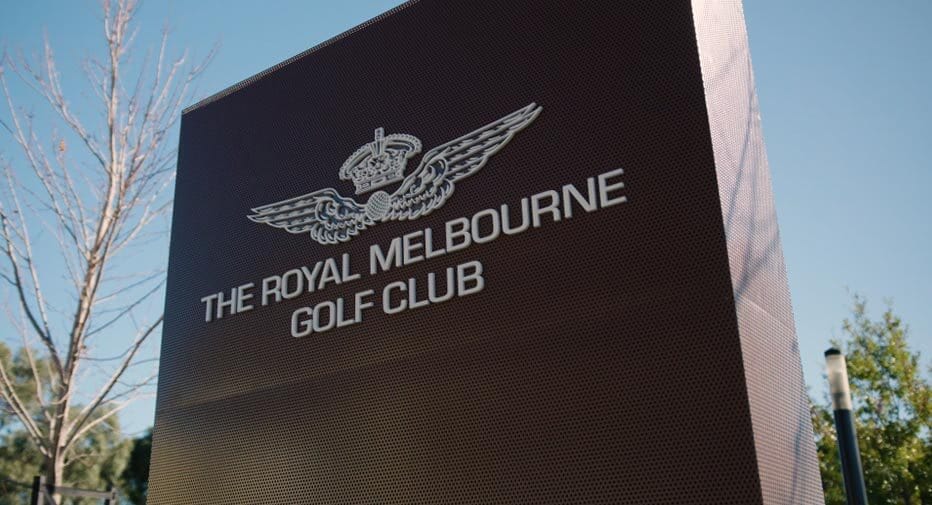 Shinnecock Hills Golf Club, Long Island, New York, USA
If you are looking for history, it is hard to go past this links-style golf club. Shinnecock Hills is believed to be the oldest incorporated golf club in the United States (1891) and also boasts the oldest clubhouse still standing in the US, dating back to 1892. It was also the first to admit women members, with ladies welcome on the fairways right from the very start. Want more? It has hosted five US Opens – the only one to have hosted the tournament in three different centuries.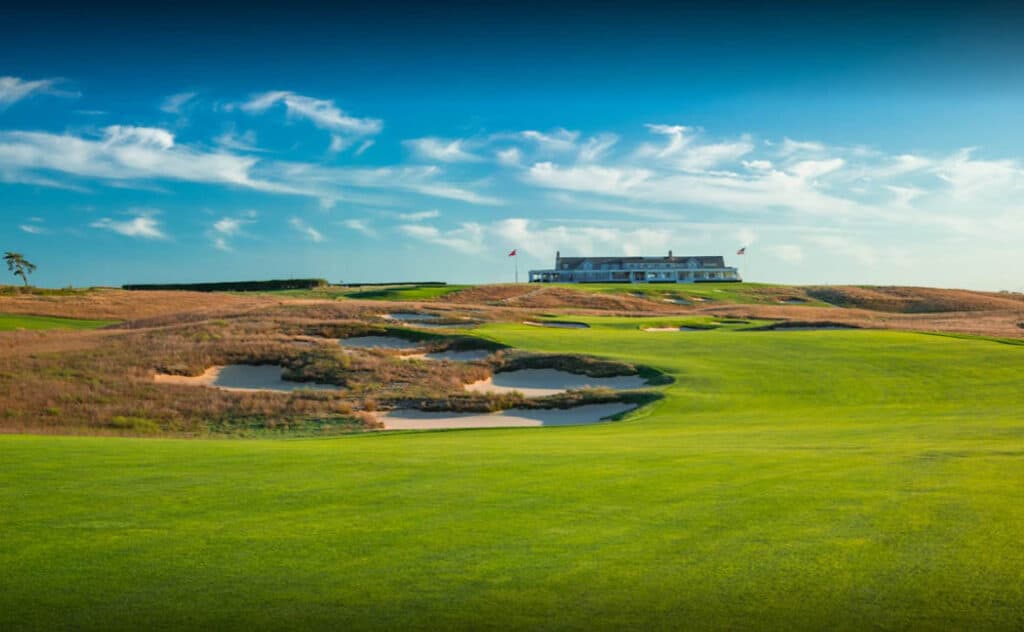 Can't make it to the most exclusive golf clubs in the world? Well, that's not surprising. But with Fairway, you can experience the escorted golf tours in our iconic country. Contact us now for more information.
Check out our special deals for the latest offers from Fairway.